Are you planning to open your first fine food shop? Have you already found a location but need assistance with the interior design? Do you want to enhance your reception and sales area?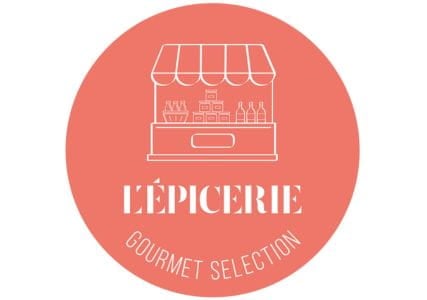 L'Epicerie de Gourmet opened its doors for the first time in 2023, offering you a new experience at the show.
In a 150m² space, you had the freedom to wander between shelves filled with products, why not taste them during the workshops you can organize in parallel, but also receive advice on point-of-sale layout and merchandising from our experts present on the space
The furniture for the grocery section was created by Horïzons-Ulterïa, a company that designs, manufactures and installs healthy, natural, low-carbon footprint furniture to create sales areas and living spaces where life is good.
During the 2-day show, the teams of Horizons-Ulteria was available to speak with you, learn about any problems you may have with your point-of-sale layout, and collaborate with you on ongoing projects.
Hélène Genter was responsible for highlighting the grocery store's products.
Hélène Genter was on hand during the 2-day show to welcome visitors to the grocery store, introduce them to the new space, and offer advice and expertise on merchandising issues at their point of sale.
Besides the Epicerie and its available products all day, our exhibitors and partners arranged workshops for you to participate in and enjoy sharing and tasting with them.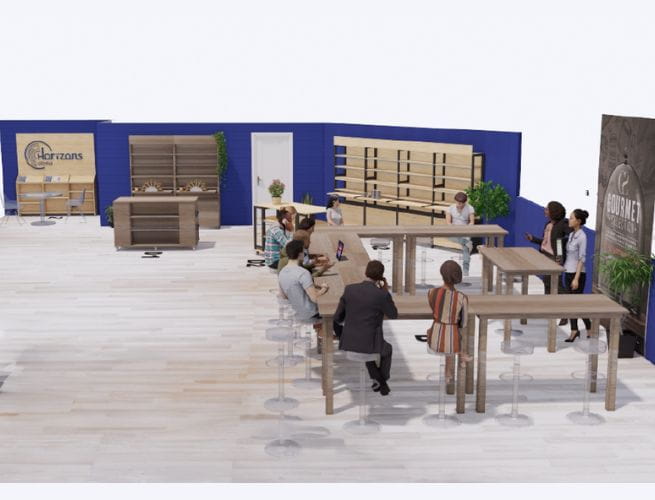 Thank you to our partners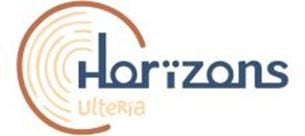 Horïzons-Ulterïa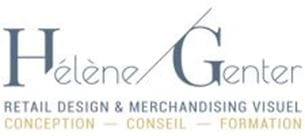 Hélène Genter
Originally trained in marketing, Hélène began her career at trade shows. The scenography of spaces made sense in her business, and she decided to complete her training with a decorator-merchandiser diploma (CCIP-Negocia). Today, from consulting to design and team training, her services are organized around three poles: merchandising, sales space design and trade show scenography.